Dining at Castlewoods
 Featuring a quick service grill and full-service restaurant and bar.
---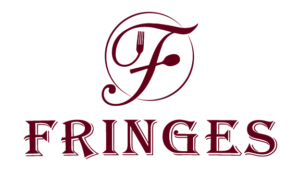 Castlewoods executive chef Treston DeLong invites you to enjoy some of the best fare in the region at our quick service grill, and full service restaurant and bar. The clubhouse grill is serving breakfast and lunch everyday, with a newly revamped menu, and daily lunch specials.
If your in the mood for a fine tasting full dinner, try Fringe's Restaurant and Bar. Fringe's is a public restaurant and fully stocked bar serving dinner and hosting special occasions in the front of the Castlewoods Club House. During the summer months we feature nightly themed dinners with activities and specials for the whole family, as well a special Sunday Brunch menu. Our regular Friday night happy hour features drink specials with themed buffets that have become a neighborhood favorite. No need to stray too far from home when the best in food and entertainment is located just down the street!
Weather permitting, we also offer special activities for children and families. Movie nights are hosted in our outside social area, and kids have come to love all the games and activities they can participate in while parents unwind watch sports on the outside television.
Also be sure to check our Facebook page often for special happenings. We hold regular events such as craft beer tastings, football and other other sports promotions, parties and more. Castlewoods is available for private events, parties, and catering on a limited basis.
For call in orders please contact (601) 882-9032 for breakfast and lunch, and Fringe's at (601) 882-9033 for evening dining and the lounge. Membership is not required for dining.
---
Fringe's Restaurant and Bar Hours
Monday: Closed
Tuesday 11:00AM – 9:00PM
Wednesday 11:00AM – 9:00PM
Thursday 11:00AM – 9:00PM
Friday 11:00AM – 10:00PM
Saturday 7:00AM – 9:00PM
Sunday 7:00AM – 7:00PM
Friday Happy begins at 5:00pm.
---
Menu