Membership Packages
 Castlewoods provides a private club atmosphere with both full and sports/activity membership options.
---
Full Membership
Full members enjoy all the benefits and amenities our club has to offer, including the golf course and cart use, practice facilities with unlimited range balls, tennis, pool, fitness center, dining, and special events. Our all-inclusive golf memberships range from $240 to $300, depending on your age classification. Memberships that do not include unlimited use of cart start at $160. We do not charge a monthly food minimum. Please refer to our membership agreement for more details. 

Sports and Activity Memberships
We offer a limited number of memberships for $125 per month for use at our Sports and Activity Center. This includes use of the pool, tennis courts and 24-hour fitness center.
NOTE: Castlewoods County Club has reached its maximum for Sports and Activity membership in 2020. Full golf memberships are still available. Please check back next year or contact us to be placed on a waiting list.
If you are interested in learning more about becoming a member at Castlewoods Country Club, please contact us. We're happy to talk to you about your options, and even pair you with a Castlewoods member host if you're interested in experiencing a complimentary round of golf.
We look forward to having you as part of our Castlewoods family!
---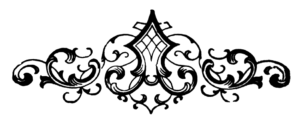 ---
Castlewoods Country Club is also a great venue for corporate meetings and events. If you're interested in learning more about options for utilizing Castlewoods amenities for your organization's event, please visit our Meetings and Events page.
Membership at Castlewoods is affordable, easy, and fun. Simply fill out the form below and submit to begin the membership application process. We will contact you shortly. Thank you!
Submitting this form does not obligate you to any membership dues or other costs.
---